With its mix to the thousand subtleties, the Darling city of South Africans is bathed by a soft light stroking to dominant Mediterranean vegetation. Nestled in the hollow of a sheltered bay, the Parliament of the country capital is a mix of old and new world, where there are old Dutch houses and skyscrapers in the glass, and where we taste the best cuisine to inspire European like the finest African flavors.
Our top ' to see in Cape Town. "
Zeitz Museum of Contemporary Art Africa (MOCAA): open end of 2017, the largest Museum of contemporary art of the continent is already as the rival of the Tate Modern in London, the MoMA in New York, or even of the center Pompidou of Paris.
Two Oceans Aquarium: it presents a comprehensive overview of the fauna and flora marines who populate the South African shores of the Indian Ocean and the Atlantic ocean.
South African Museum/ Planetarium: the largest museum in South Africa includes ethnographic, geological and archaeological collections and a vast section of natural history on the wildlife of southern Africa.
Bo-Kaap: aligns the Malay Quarter, Muslim neighborhood of Cape Town, on the southern slopes of Signal Hill its colorful cubic houses and mosques from which the call of the muezzin sounds.
The Waterfront: set since 1996 in the old docks along with Alfred and Victoria Basins, this shopping and leisure center has become one of the main tourist attractions of the Cap.
Cape Town is also home to a some of the best gaming sites available on an international level. These casino establishments are very highly regarded because of the vast selection of quality games available in one place, thanks to some very sophisticated developing work that has gone into them.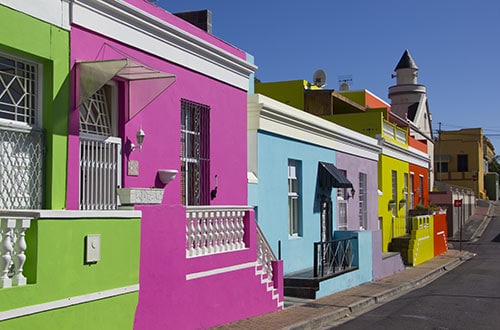 Our top "to do in Cape Town.
Climb Table Mountain National Park: come preferably late in the day to enjoy the sunset. A cable car drove you in four minutes. Impressive views and guaranteed thrills!
Stay in the heart of Bo-Kaap in a charming Guesthouse.

Visit the city by double bus decker: you can go down and up at will.
Enjoy a marine base on the terrace of a restaurant in the Waterfront.
A trip to Robben Island : registered in the world heritage of Unesco, this island of 575 ha located 12 km from the coast is a place of pilgrimage for South Africans wishing to pay tribute to Nelson Mandela.
Listen to an artist or a South African Group in a framework, intimate, while sipping a cocktail, on Long Street.
Go to the Cape Town Carnival which takes place in March.
Contemplate the Table Mountain at the hour of the aperitif, a drink on the terrace of the Silo Rooftop. It is the unforgettable finale to a day in the parliamentary capital of the country.