Dr Camille Parmesan to speak at 2012 International Aquarium Congress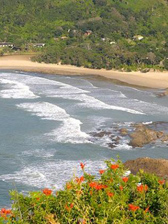 The Two Oceans Aquarium is proud to announce the first of three guest speakers for the 2012 International Aquarium Congress (IAC) which is set to take place in Cape Town, South Africa from 9 to 13 September 2012. Internationally renowned scientist Dr Camille Parmesan has confirmed her attendance and will deliver her keynote address during the opening ceremony of the 2012 IAC on 10 September 2012.
Named "Outstanding Woman Working on Climate Change," by the the International Union for Conservation of Nature (IUCN), and as a "Who's Who of Women and the Environment" by the United Nations Environment Program (UNEP), Dr Camille Parmesan was ranked by Reuters ISI Web of Science as the second most highly cited author in the field of climate change in 2010.
She has been involved as an author and reviewer in multiple reports for the Intergovernmental Panel on Climate Change (IPCC) and shares in the Nobel Peace Prize awarded to the IPCC in 2007.
Her research focuses on the current impacts of climate change on wildlife, from field-based work on American and European butterflies to analyses of global impacts on a broad range of species across terrestrial and marine biomes. She works actively with governmental agencies and NGOs to help develop conservation assessment and planning tools aimed at preserving biodiversity in the face of climate change.
Dr Parmesan is a Professor in Integrative Biology at the University of Texas at Austin and holds the National Aquarium Chair in the Public Understanding of Oceans and Human Health at the Marine Institute, University of Plymouth, UK where her role focuses on advocacy, lobbying and public outreach and engagement.
Early-bird registration is now open for the 2012 IAC, which will take place at the Cape Town International Convention Centre (CTICC) from 9 to 13 September 2012.
Exhibition sales have also opened and a limited number of exciting sponsorship opportunities are available. Hosted by the Two Oceans Aquarium, this is the first time that the Congress will be held in Africa and indeed in the southern hemisphere.
The IAC is the most important and prestigious event for the global public aquarium industry. Held every four years, it is the only international platform which gathers decision makers and professionals from the global public aquarium community to share and learn about new developments in the fields of inter alia animal husbandry, research, technology, management, education, conservation and sustainability. Approximately 500 of the world's most influential aquarium personnel and key decision makers in exhibitory, conservation, sustainability and education are expected to attend the 2012 IAC.
Stay in touch: For more information please sign up to LinkedIn and Twitter. Contact info@iac2012.co.za to receive details regarding exhibition space and sponsorship opportunities.
Author: Two Oceans Aquarium

26

comments
Comments
Leave a comment